Welcome to the AES Blog
Australasia has some excellent evaluators. More than that, we have an evaluation community full of ideas and a willingness to share. The AES has long provided a place for us to come together, at regional events and the annual conference, to develop our community together. Now we're taking it online! The new AES blog will be a space for AES members – both new and experienced – to share their perspectives, reflecting on their theory... If you have an idea, please contact us on
. Please also view our
blog guidelines
.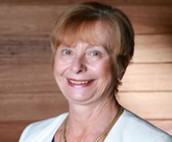 by Anthea Rutter
Over the past two years I have written a monthly blog on our AES Fellows, including Jenny Neale who we sadly lost in 2019.
Looking at the demographics we are a good mix of men and women (with nine male and 11 female Fellows) and cover most states in Australia. However, there are still some gaps in our representation – with no current Fellows from Queensland and the Northern Territory and no Indigenous Fellows.
The process of becoming a Fellow in the AES is very thorough. Apart from needing to be nominated by two people, prospective Fellows have to demonstrate knowledge and experience in a number of areas, including practical evaluation, teaching as well as holding office in the AES. For myself, I regard being a Fellow as an honour as well as a responsibility.
As a group the Fellows, have amassed an abundance of skills and expertise. I felt it was a real privilege to interview them to understand their hopes and their disappointments, as well as their career highlights. This final piece on our Fellows sums up their insights and my own. As professionals in their field, they have honed their craft and have given back to their profession in spades
by Anthea Rutter
Alan has worked in evaluation for a number of years. He works in mental health and suicide prevention as a policy adviser, program developer and researcher/evaluator. He has held senior executive positions at Lifeline Australia, including the establishment of the Lifeline Research Foundation. He is a part-time Commissioner with the National Mental Health Commission.
by Anthea Rutter Colin has held a number of roles within the field of evaluation for over 37 years. He has managed evaluations across the Commonwealth Government and has been a private consultant as well as an educator in evaluation. He has worked with a dozen universities, including long associations with the Flinders...
September 2020by Anthea Rutter Rick has been in the field of evaluation for over 40 years. He has been President of the AES and conference convenor. These days, he balances work as Emeritus Professor at Murdoch University, running a small consultancy, providing training in evaluation, chairing AES Fellows and participa...
by Anthea Rutter
Sue Funnell was one of the early trail blazers in evaluation methods. By her estimate, Sue has been in the profession for over 43 years. Over this time, she has held a number of roles in evaluation, including as the director of her own consulting company. She was a founding member of the AES, had two terms as President, was chair of the Awards Committee, and a presenter and trainer.
by Anthea Rutter
Zita has been in the evaluation profession for over 26 years and has taken a number of roles over that period. She has been an evaluation lead, consultant and lecturer in evaluation. Zita was introduced as a Fellow in 2013 at the International Evaluation Conference held in Brisbane.
by Anthea Rutter
Jerome Winston's career spans over 45 years. He has fascinating insights into how evaluation was viewed in the 70s, which reminded me that back then, evaluation was not viewed as a separate profession, but as part of other disciplines.
by Anthea Rutter
Gill was named an AES Fellow in 2018, and I was pleased to introduce her at the AES conference in Launceston that year. We started with what brought her into the field of evaluation, and what it was about realist methodology that not only piqued her interest but now defines her as a practitioner.
by Anthea Rutter
The question of what brings a person into the field of evaluation is always an interesting question to ask, particularly as you are never sure of the answer. In this case I did not expect the answer I got.
by Anthea Rutter
Chris Milne was an early pioneer in the use of program logic. As a founding partner of ARTD Consultants, he has designed and delivered numerous evaluations across diverse sectors and built the evaluation capacity of government and non-government organisations. In recent years, he worked with another AES Fellow, Patricia Rogers, on the NSW Government evaluation toolkit.
I enjoyed speaking with Chris. He struck me as a man with a high degree of humility, as well as someone who considers his answers in a balanced way. He is obviously committed to the environment and the world in which we live, and passionate about making it a good place for the generations that follow.