Upcoming AES workshops - online delivery
NEW DATE: 26 June 2020 + 1 July 2020
NEW DATE: 27 July 2020 + 31 July 2020
Introduction to Evaluation
Date and time: 1 day workshop over two sessions. Registrants are to attend both sessions
Fees (GST inclusive): Members $260, Non-members $425, Student member $125, Student non-member $210
This workshop is targeted at new, emerging or experienced evaluators seeking to consolidate their understanding of the field. It discusses key concepts, terms and approaches that are relevant to commissioning or conducting evaluation projects. It includes a 7-step approach to the completion of high-quality evaluation projects, with practical tools and guidance material provided to support your evaluation practice improvement over time. The course leaves attendees with an expanded toolkit for use, along with references to further sources of information to continue building evaluation skills and knowledge.
Facilitator: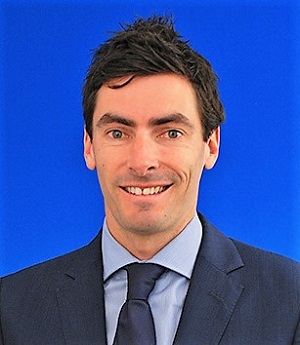 Charlie Tulloch has worked extensively with leaders from State and Commonwealth Governments on large and small evaluation projects across a breadth of sectors. He has been an evaluation consultant for the past decade, working in small (HLB Mann Judd), medium (ACIL Allen Consulting) and large (KPMG) companies.
In 2018, Charlie founded Policy Performance Pty Ltd to provide high-quality evaluation planning and projects.
Charlie has served as a tutor in Impact Evaluation at the University of Melbourne since 2015. He is also a DTF(Vic)-accredited Investment Logic Modelling facilitator, providing business case support services.
For further details and to register for the workshop on 26th June and 1st July, click here.
For further details and to register for the workshop on 27th July and 31st July, click here.
17 + 25 June 2020 - Outcome evaluation basics: Questions, models and pathways
Date and time: 1 day workshop over two sessions: Wednesday 17th June AND Thursday 25th June 2020, 9.30am to 12.30pm AEST Registrants are to attend both sessions.
Fees (GST inclusive): Members $260, Non-members $425, Student member $125, Student non-member $210
Many professionals acknowledge the value that outcomes evaluation has in evidencing the difference programs and projects are making and providing important information for improvement. However, a major block to evaluating outcomes of programs and projects is understanding the language, knowing the steps and where to start. In this workshop we support participants through the initial steps of outcome evaluation without the jargon. The purpose is to provide participants with a grounding in the foundations of evaluation including identifying evaluation purpose and questions, mapping and understanding stakeholders and building a program model. In addition to skills in the practical foundations of outcomes evaluation, participants are guided on an evaluation pathway to through do-able steps for their own programs.
Facilitator: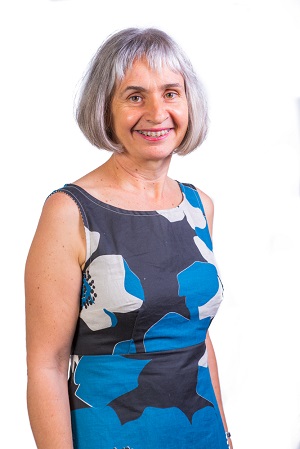 Dr Samantha Abbato is an experienced evaluator and trainer for the Australasian Evaluation Society (AES). Samantha Abbato is a senior evaluation consultant with more than twenty years of experience and strong methodological expertise across a range of qualitative and quantitative disciplines. Her academic grounding in quantitative methods is built upon a bachelor's degree in mathematics and physiology and a Masters of Public Health in epidemiology and biostatistics. She has extensive qualitative training in medical anthropology (PhD, UC Berkeley).
Sam employs a utilisation-focused approach to evaluation practice and consistently uses mixed methods, case study and collaborative processes that consistently incorporate skills transfer to clients. As an independent consultant, Sam has assisted a diverse range of clients including non-government organisations and local, state and Commonwealth government.
As the director of Visual Insights People since 2013, she has introduced a pictures and stories approach to evaluation for health and community services. Sam is the recipient of evaluation awards including the AES 2015 award for best evaluation publication.
For further details and to register, click here.
Please note that other AES workshops are currently being planned and details will be available shortly. Please check the AES online events calendar: https://www.aes.asn.au/professional-learning/calendar-of-events.html and keep an eye on your inbox. Not a member? Please subscribe to the non-member's email list by clicking here.
---
COVID-19 update from the AES (16 April 2020)
Following a month of uncertainty, disruption, and radical changes to how many of us work due to the COVID-19 pandemic, we wanted to provide an update on a few AES activities.
The past weeks have been most challenging. I trust that you, your family, friends and community remain well and safe.
Regards
Bill Wallace
Chief Executive Officer
Australian Evaluation Society
---
Update on AES response to COVID-19 (27 March 2020)
The AES is very aware of the current challenges and uncertainty you, your community and the evaluation community is facing.
The AES Board met last weekend to consider how we can best support our members and the evaluation community during the COVID-19 pandemic.
The Board would like you to know that:
the needs, health, and safety of our members, volunteers, staff and the wider community are paramount,
we are in a position to continue operating and to provide support and services to our members, and will be adaptive and innovative in an effort to provide that support as the pandemic unfolds, whilst ensuring that your society continues to trade sustainably,
work is currently underway to enable us to pivot operations to respond to ongoing and emerging members' needs in a manner that complies with all health directives
In terms of first steps:
the AES office remains open and operating virtually (its physical location at the University of Melbourne is currently closed). Bill Wallace, CEO and Michelle Wightwick, Membership and Events Officer are available via phone and email, and I thank them for their efforts and dedication.
to protect the health and well-being of our volunteers, members, and the broader community our aes20 International Evaluation Conference scheduled to be held in Brisbane during September 2020 has been postponed to 2021.
the aes21 International Evaluation Conference Through the Lens will be held at the Brisbane Convention Centre from 27 September to 1 October 2021.
we will work with our committees and members to identify and pursue additional activities to support you at this time, including exploring providing online forums for members, online training, and virtual seminars and events
to support this work the the planned digital strategic project is being accelerated.
in addition to the AES Finance & Risk Committee meeting regularly to monitor the COVID-19 situation, a cross-cutting Member Working Group drawing its membership from all AES Board Advisory Committees will be established to help identify and advise on the needs of members as the pandemic unfolds.
I would like to particularly acknowledge the hard work, creativity and commitment of the 2020 Brisbane Conference Committee. The postponement decision has been made with some regret but it was important that they (and indeed, all our volunteers and members) are able to focus their time and energies on more immediate and existentially important matters. The Brisbane Conference Committee will retain the vision and theme of the 2020 conference in 2021, and later this year the sub-themes will be reviewed in light of the emergent environment.
If you're looking for additional information on the support that is available for individuals, families, and businesses, the following sites may be of use:
Australia
https://treasury.gov.au/coronavirus
https://www.australia.gov.au
https://www.business.gov.au/Risk-management/Emergency-management/Coronavirus-information-and-support-for-business
New Zealand
https://covid19.govt.nz
We will keep you informed as the AES response develops. In the interim, be safe, please follow all advice and direction of authorities in your area and we sincerely hope you, your family, friends and community remain well.
Kindest regards,
John Stoney
AES President
---
COVID-19 update from Australian Evaluation Society (17 March 2020)
The health and safety of our members, volunteers, staff, and participants in our seminars and learning programs is of the utmost importance to us. We are also strictly adhering to Government and medical advice.
Accordingly, we have postponed all March and April workshops and regional seminars, effective immediately. We have also suspended all air travel on AES business, mandated that all AES meeting be conducted virtually, and instructed our staff to work remotely, rather than in our office in Carlton.
We realise this will come as a disappointment to those of you who had planned on participating in upcoming workshops and seminars but believe this is the most responsible course of action in the interest of the organisation and public health at this time. All workshop participants will be offered refunds during the next week.
The above arrangements and emerging developments in the COVID-19 pandemic will be reviewed regularly by the CEO with the Board's Finance and Risk Committee.
We will continue to work diligently with AES committees and working groups, with every intention of recommencing face-to-face activities as soon as possible and bringing our annual conference in Brisbane to fruition in September this year. Other members services, including the Evaluation Journal of Australasia, will continue as usual.
To contact us please phone +61 3 9035 3484 or email aes@aes.asn.au (and include your contact phone number) and we will get back to you as soon as possible.
We hope that you stay well and take care of yourself, and look forward to welcoming you to one of our events again soon.
If you are seeking information on COVID-19 (novel coronavirus) visit health.gov.au or call the Australian Government Department of Health Coronavirus Information Line on 1800 020 080. This information line operates 24 hours a day, seven days a week.