Date and Time: This event has been postponed until further notice.
Location: Melbourne
Facilitators: Jamie Gamble - Imprint Consulting, Canada; Kate McKegg - Kinnect Group, New Zealand and Jess Dart - Clear Horizon, Australia
Registrations close: TBA
Fees (GST inclusive): AES Individual Members $840, Non-members $1,030, Student member $420, Student non-member $605

Workshop Overview
The aim of this workshop is to explore practice issues and strategies for the design, implementation and utilisation of developmental evaluation. As developmental evaluation (DE) becomes more widespread, there is a growing range of applications and experiences. DE is increasingly an accompaniment to place-based work, social innovation, systems change initiatives, and co-design. This workshop will examine the implications of DE in these contexts, and practical strategies and considerations for evaluation design and implementation.
Workshop Content
The workshop will begin by clarifying the niche and purpose of DE, using practice-based examples and discussing the considerations needed for different contexts. We'll outline ways in which organisations and initiatives can assess readiness for a DE and explore the dynamics of innovation and what they mean for evaluation.
Then, diving into how to carry out a DE, we'll explore the eight DE principles. The facilitators will share our real-world experiences of applying these principles in different contexts, milieu and change traditions. We'll also propose the capabilities and dispositions required to be an effective developmental evaluator, highlighting the need to balance technical and adaptive expertise. Another important issue we'll encompass is the management of DE, in terms of building trust, dealing with difficult issues, and the products we create.
Finally, we'll suggest methods, approaches and indicators for DE, examining how they link to the DE principles as well as the essential values of impact, exploration and rigour. As part of this discussion, we'll also cover how to use sensemaking and facilitation as part of DE.
Workshop Outcomes
The objective is this workshop are:
To gain a deepened understanding of the purpose and niche of developmental evaluation
Exposure to practice examples of applying developmental evaluation and an understanding of the differences and implications for DE in different situations
To understand strategies for managing a developmental evaluation
To share practice with experienced developmental evaluators and peers
Exposure to tools and guides that can be used in technical, relational and situational aspects of a developmental evaluation.
PL competencies
This workshop aligns with competencies in the AES Evaluator's Professional Learning Competency Framework. The identified domains are:
Domain 1 – Evaluative attitude and professional practice
Domain 2 – Evaluation theory
Domain 3 – Culture, stakeholders and context
Domain 4 – Research methods and systematic inquiry
Domain 6 – Interpersonal skills
Domain 7 – Evaluation Activities
Who should attend?
This workshop is for experienced evaluators and social innovation practitioners. Participants are expected to have led, commissioned, managed or directly engaged in some way in at least one developmental evaluation.
About the facilitators
This session will be co-led by three leading developmental evaluators, Jamie Gamble (Canada), Kate McKegg (New Zealand) and Jess Dart (Australia).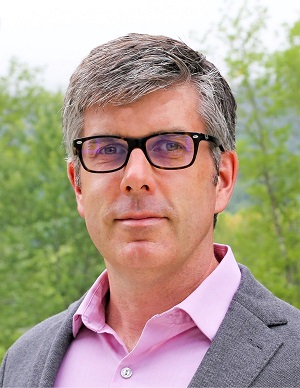 Jamie Gamble is the Principal of the Canadian consulting firm, Imprint Consulting Inc. He has led or supported over 50 developmental evaluations in diverse fields including social innovation labs, poverty reduction, environmental protection, economic development, public health, social justice, citizen engagement, and the arts. Jamie is an evaluation advisor for several philanthropic foundations and public institutions including the J.W. McConnell Family Foundation, Atkinson Foundation and the Canada Council for the Arts.
Jamie is the author of A Developmental Evaluation Primer which has become a key resource to the social innovation field. He is also an affiliated consultant with the TruePoint Center (Boston, USA) and is Faculty at the Banff Centre for Arts and Creativity (Banff, Canada).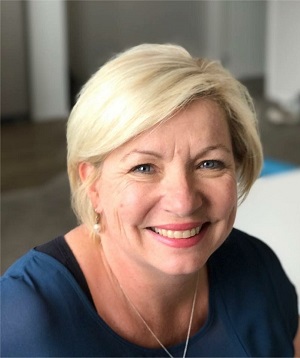 Kate McKegg has specialist skills in supporting evaluative thinking and practice in complex settings where people are innovating to create systems change. She has been applying these skills for over 25 years in government, non-government, philanthropic and community contexts, including many indigenous settings..
Kate is a founding member of the Aotearoa New Zealand Evaluation Association (ANZEA), serving as Convenor from 2008–2010, and again from 2014–2016. With Michael Quinn Patton and Nan Wehipeihana, she co-edited Developmental Evaluation: Real World Applications, Adapted Tools, Questions Answered, Emergent Issues, Lessons Learned, and Essential Principles (2015). In 2019, Kate (and other colleagues) received the American Evaluation Association award for Excellence in Evaluation. Along with Nan Wehipeihana, Kataraina Pipi and Veronica Thompson she is also a recipient of the Australasian Evaluation Society 2013 Best Evaluation Policy and Systems Award. Both awards are for developmental evaluations.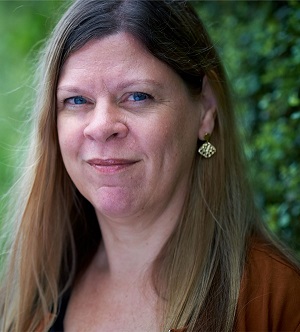 Jess Dart: Inventor of practical methodologies and highly demanded facilitator, Jess navigates complexity with comfort and helps her clients to clarify their desired outcomes and how to get there. Jess has over 25 years' experience in evaluating and designing social change initiatives in Australia and overseas. She is passionate about developing real-world evaluation and strategy for social justice and sustainability. In particular, she works with systems change interventions, large-scale strategy and social innovation.
In 2018, Jess received the Australian Evaluation Society's Outstanding Contribution to Evaluation Award. Among her many achievements, she co-authored the Most Significant Change (MSC) guide alongside Dr Rick Davies, which is now translated into 12 different languages. More recently, she invented Collaborative Outcomes Reporting (COR), a collaborative form of participatory impact evaluation.
---